lommy eye
Small tracking unit for the protection of valuables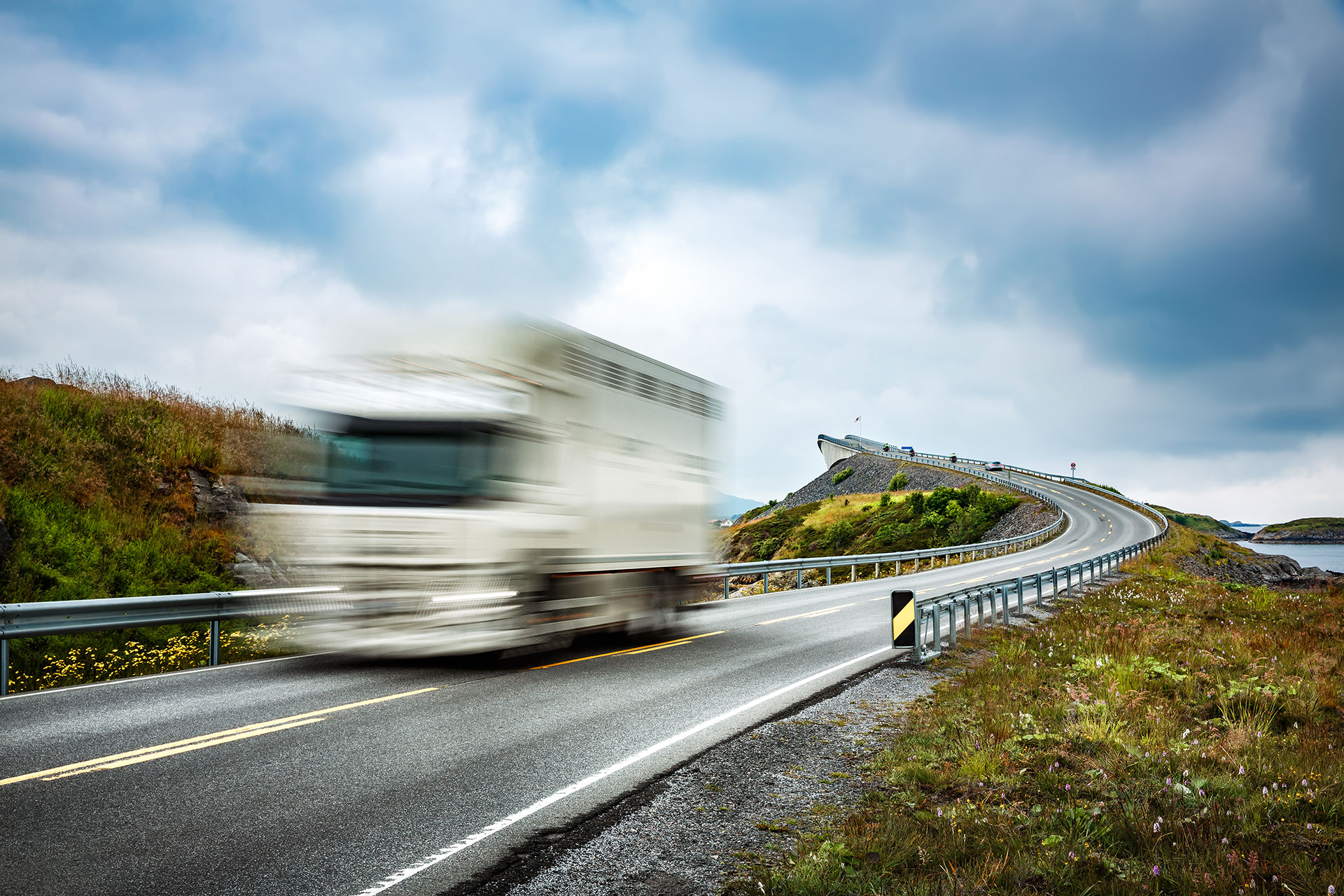 Lommy Eye is a small tracking device with an internal battery, which allows the device to operate for up to 15 years (depending on the model and usage). The device is therefore suitable for long-term tracking and monitoring of valuables.
Due to its many functions and flexibility, Lommy Eye can be used for many purposes, e.g. protection of vehicles, trailers, boats, etc.
As Lommy Eye needs no external connections and has a waterproof housing (9B6 and 12B6 only), it can be placed or hidden almost anywhere on an item and will also operate in harsh conditions.
Lommy Eye can monitor your valuables both outdoors and indoors.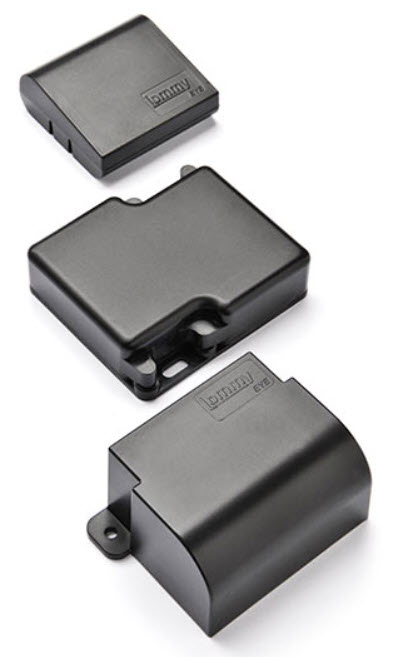 technical information
The device comes preloaded with a 'standard tracker application'. This application offers all the basic features that you would expect from a standard tracking device. In addition, you will also find a large number of more advanced features, many of which you will not find on any other tracking device in the market.
Please contact us for further information about Lommy Eye.
General specifications:
Extreme low-power design, sub-systems are able to power down individually
Quad band GSM module (SMS, TCP/IP, FTP, etc.)
3.3 volt SIM card
Optional UMTS GSM module (3G networks)
Three model sizes available with 1200, 2400 or 6000 positions (typical report setting is 1 position/day).
High performance GPS receiver (tracking -165 dBm, 22 channels, 1, 2 or 4 Hz update rate) – varies depending on model
3D G-force sensor (max +/-16 G, resolution 1 mG, up to 160/400 Hz) – varies depending on model
RF transceiver 433 or 868 MHz, 25 mW (max 250 Kbit/second, please specify frequency when ordering)
Light sensor (activation when change in light level is detected) – varies depending on model
Built-in antennas for GSM, GPS and RF transceiver
1 user-controlled LED and 1 button
Serial port for up-/download of files, configurations, etc. (fixture available), can also use RF link.
The device can automatically switch on when button is pressed, G-sensor movement/freefall is detected or at a set date/time
Advanced power save functions, the device can go into sleep mode when: GPS is acquiring lock, RF is listening for data, etc. – varies depending on model
Full support for Flextrack FAL API programming interface. (Units are delivered with our 'standard tracker application', please see detailed description)
Physical/environmental:
1200 positions model:
- Size (H x W x D): 21(16) mm x 55 mm x 52 mm
- Weight: 52 gram
- Humidity: max 90% relative
- IP33 (not dustproof)
2400 positions model:
- Size (H x W x D): 21(16) mm x 76 mm x 67 mm
- Weight: 103 gram
- IP66
6000 positions model:
- Size (H x W x D): 54 mm x 65 mm (81 mm incl. eyelets) x 37 mm
- Weight: 145 gram
- IP 68 (waterproof)
CE, RoHS and WEEE certified
Operating temperature: -30 °C to +60
Power supply:
Non-rechargeable battery (3,600 mAh, 7,200 mAh, or 19,000 mAh A or D cell)
Power consumption in power-off: <15 uA
Power consumption if G-sensor is armed: 0.02 mA – varies depending on model
FAL library
FAL library contains hundreds of modules to control all aspects of your Lommy devices, including:
systemFAL - Real-time clock, LEDs, buttons, Console Debug messages, Watchdog, power-down functions, diagnostics, etc.
BBRAMFAL - To store data in battery-backed-up RAM
FileFAL - Access to filesystem, depending on the device, some have up to three disks (NAND Flash, RAM disk and SD Card)
GPSFAL - Controls the GPS receiver
GSMFAL - Interacts with the quad band GSM module, sends/receives text messages (SMS), status info, etc.
PowerFAL - Controls the built-in battery charger
ThreadFAL - RTOS functions, thread functions, semaphors, mutex, mailbox etc.
TimerFAL - To create timers
UDPFAL - UDP communication
FPFAL - Handles parameter files, unified interface for the platform
RFFAL - Low level RF functions, 433/868 MHz band
SimpliciTIFAL - High level RF functions, 868 MHz Band, high bandwidth
GSensorFAL - Handles the 3 axis G sensor, sets wake-up thresholds (e.g. excessive movement can make the device turn on), etc.
RS232FAL - RS232 communication to external devices
RS485FAL - RS485 Bus communication to a number of devices (max 32 devices on a bus)
IOFAL - Controls the I/O on a device
SocketFAL - TCP/IP socket connection to a server
1WireFAL - Dallas 1-Wire interface, humidity sensors, temperature sensors, I/O devices, etc.
HTTPFAL - To send a HTTP request to a web server and retrieve the answer
FTPFAL - FTP functions (put and get), sends and receives files from an FTP server
MP3FAL - Plays MP3 files (from the internal filesystem) to the GSM module or the internal speaker
CANFAL - CAN Bus communication; support for both 11 and 29 bit IDs (CAN 2.0B); support for filtering; baud rates from 20 KB to 1 MB
FAL API Release Package

To start programming your own application on a Flextrack Lommy device, you need the following: Firstly, the 'Keil MDK-ARM Microcontroller Development Kit' development platform, which is used for all developments. Secondly, a copy of the current 'FAL API Release Package' (which is free!). This package contains: online help, libraries and a very extensive selection of example programs, which will help you get productive within a couple of hours.
The number of example programs delivered with the 'FAL API Release Package' is continually increasing, the current selection includes:

1Wire - Uses the 1-Wire API to show how to connect to temperature sensors, etc.
BBRAM - Shows how to use battery-backed RAM, which is included in some of the Lommy devices
CAN-FMS - Demonstrates the use of CAN Bus API on FMS-equipped trucks
CAN-OBDII - Uses CAN Bus API to get information from a vehicle's on-board diagnostics connector
CANBUS - General use of CAN Bus API
Filesystem - Demonstrates how to use the file system of a Lommy device (includes NAND flash, RAM disk and SD card)
FWP - Shows how to use the Flextrack Wireless Protocol – an RF protocol that all Flextrack RF devices use
GPS - General use of the GPS receiver
GPS Google Earth - Generates a Google KML file from the positions transmitted from the built-in GPS receiver
GPS Simulation-Google Earth - Shows how to use the GPS simulation API
GPS UDP Highspeed - Combines GPS positions and UDP high speed reporting
GSampler - Shows how to make a 3-axis G-force profile (generates Excel data)
GSensor - General use of the 3-axis G-sensor (wake-up, etc.)
GSM Voice - Shows how to make voice calls using the GSM module
LED - Covers how to control the various LEDs that are included on the platforms
Light sensor - Demonstrates the use of the light sensor (e.g. 'wake-up' when change in the light level is detected, etc.)
LommyManager - Shows some of the features of the LommyManager program
Low Power Operation - Covers how to control the power-down modes of the devices
MP3 - Demonstrates the use of the mp3 player functions
RF - General RF communications (868/433 MHz)
RS232/RS485 - Shows how to use the built in RS232/RS485 communication ports
RTOS - Demonstrates the various RTOS features (threads, semaphore, mailboxes, etc)
Single Position UDP - Shows how to: get a single GPS position; report it to a server; shut down the device for a period of time
SMS - Sending and receiving text messages (SMS)
Socket - General TCP/IP socket communication
Torchlight - A simple torchlight application that uses the high brightness LED light, which is built into a number of the devices
UDP-1/UDP-2 - Shows how to use UDP communication
Watchdog - Demonstrates how to use the higher level watchdog functions
C++ Example - Shows how to use C++ Object-Oriented Programming together with the FAL API
For technical support, please give us a call
Customised tracking solutions – to meet your specific needs
Call: +45 76 13 44 44
Write us a message