lommy capture
Outstanding GPS tracker without battery for tracking trailers, caravans and much more.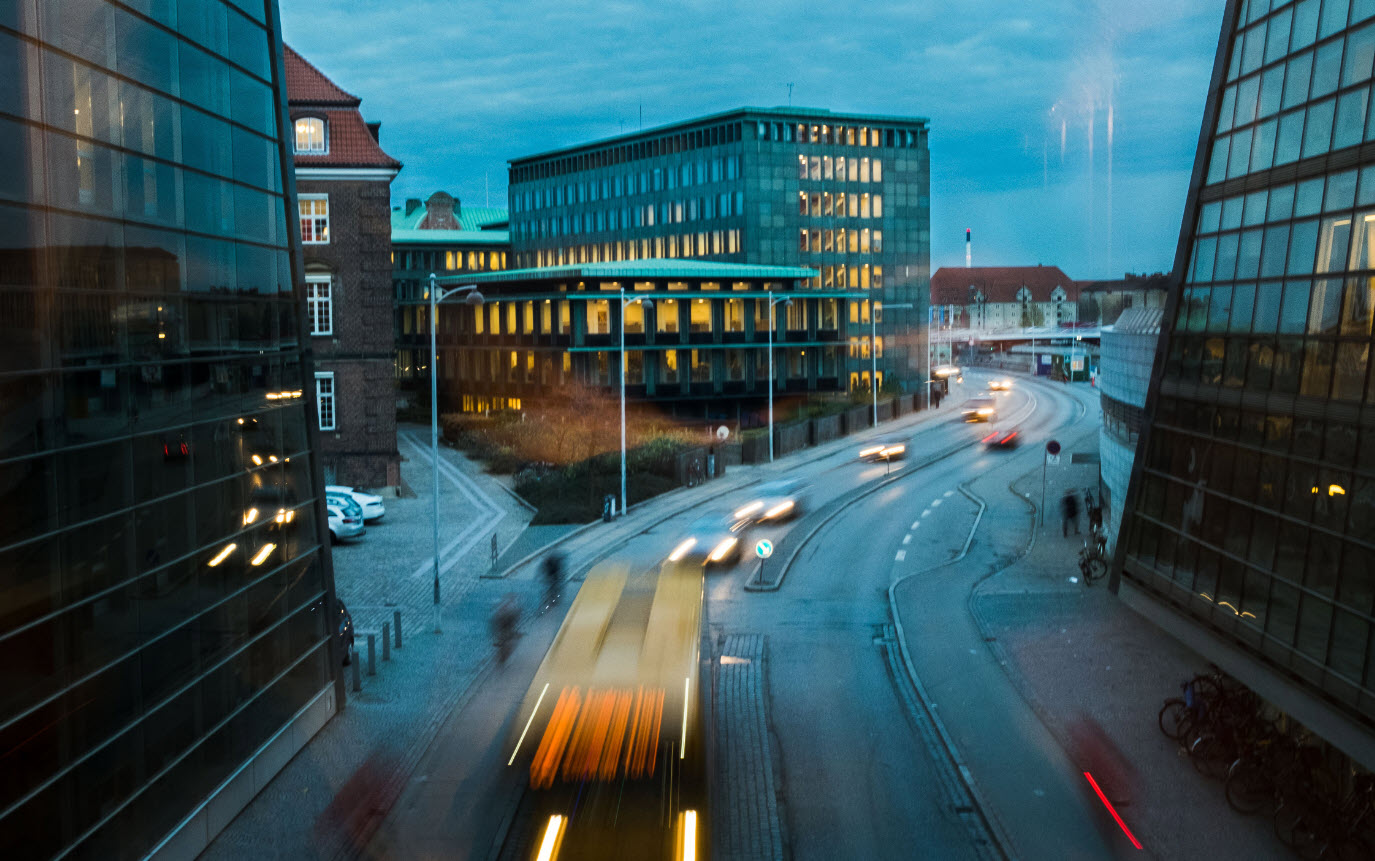 Lommy Capture is a unique, small tracking device that can generate power from tail lights, brake lights and indicators. Hence, the device needs no battery or connection to a power supply for it to work and be trackable.
This solves the issue of running out of electric power when tracking a trailer, caravan, motorbike etc. Lommy Capture will automatically store energy from tail lights, brake lights or indicators, when either of these are turned on.

The perfect solution for theft protection and tracking of trailers
Lommy Capture is so small that it can be placed in the tail light of a trailer, where it will be well hidden in case of theft. When the trailer is moved, Lommy Capture will transmit its position at regular intervals, enabling you to easily track down the position of the lost trailer.

Patented technology for tracking under all conditions
The technology behind Lommy Capture is internationally patented. Hence, no one else on the market offers the same form of GPS-tracking.
Lommy Capture has two special "power containers" called SuperCaps that can store energy from the trailer lights, when these are activated. This ensures the availability of power to transmit a position at regular intervals of 2-8 minutes. When tail lights are on, the device even works as a live tracker, transmitting its position approx. every 2nd minute.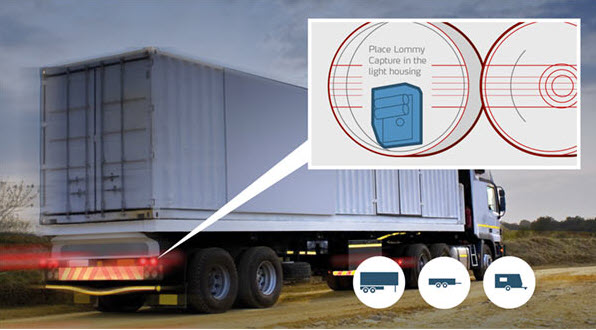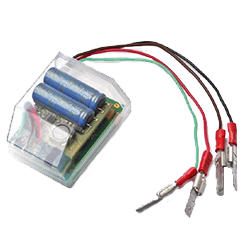 Techincal information
GPS
HIGH PRECISION.The GPS module ensures that an accurate position (to within a few metres) can be transmitted, e.g. if a trailer disappears.
Watertight
IN RAIN AND SNOW. Lommy Capture is IP65 waterproof. Wires must be heat-shrinked before assembly. Damage caused by liquid in the cabinet is not covered by warranty.
Web-interface
ALWAYS ON. Get a full overview of all your Lommy devices from any computer or smartphone with internet access. Log onto your online account on www.trackeye.eu to see the positions and movements of your devices. It is also possible to track positions on Lommy Fleet.
Trigger symbols
Every time tracking is triggered, the following symbols will appear in the overview:

 Brake light

 Indicator

 Tail light

 Movement
Special "power containers" named "SuperCaps can store energy directly from tail lights, brake lights and indicators.

How energy is stored: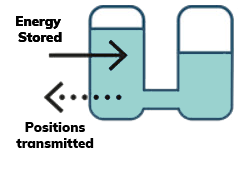 The unique design ensures that the electrical circuit of the trailer or other vehicle is not affected.
How it works:

When indicators are activated, Lommy Capture transmits its position (with an interval between 2-8 minutes)

When brake lights are activated, Lommy Capture also transmits its position (with an interval between 2-8 minutes)

When tail lights are on, the position will be transmitted every 2nd minute (approx.)

Afgiver 1 position hver 12. time – dog maks. 2-3 gange – hvorefter enheden er afladet.
For technical support, please give us a call
Customised tracking solutions – to meet your specific needs
Call: +45 76 13 44 44
Write us a message